Tenemos todo lo que necesitas para tu fiesta

* Blog de Música Para Tu Fiesta
Música y canciones para la entrada de las fiestas de cumpleaños de 15 años
Canciones para la Entrada
Inolvidables 15 te ayuda a encontrar el tema perfecto para tu Entrada a la Fiesta y la música de tus Video Clips con una colección muy variada de canciones. Todas las canciones son propuestas por chicas de 15 para chicas de 15.
Inolvidables15® by www.inolvidables15.com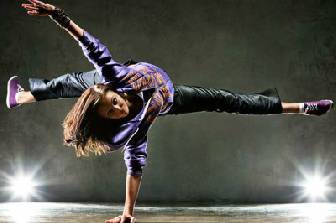 Seguir a @inolvidables15 Twittear
  Canciones para la fiesta de 15 elegidas por chicas de 15

  Querés proponer una canción? Mandá el nombre y el intérprete haciendo click aquí!!!
Abba
I have a dream
Abba
Slipping through my fingers
Abel Pintos
Lo que soy
Abel Pintos
Tiempo
Abel Pintos
Motivos
Abraham Mateo
Another heartbreak
Abraham Mateo
Are You Ready?
Abraham Mateo
When you love somebody
Abraham Mateo
Mi Vecina
Adele
Hello
Adele
When We Were Young
Adele
Someone like you
Axel Fernando
Es ella
Aerosmith
I don't want to miss a thing(Armageddon)
Aerosmith
Crazy
Aerosmith
Fly away from here
Aerosmith
Jaded
Aerosmith
Dream on
Agustin Almeida
Nunca más
Alan Parson's Project
Eye in the sky
Aldrey
La Lista
Alesso
Heroes
Alice Cooper
No more mr nice guy
Airbag
Cae el sol
Air Supply
All out of love
Air Supply
All by my self
Air Supply
Making love out of nothing at all
Alanis Morisette
Precious illusions
Alejandro Lerner
Volver a empezar
Alejandro Lerner
Cambiar el mundo
Alejandro Lerner y Luciano Pereyra
El poder de los sueños
Alejandro Sanz
Ella
Alesana
Erly morning
Alkala
Todo lo que hago lo hago por ti
Alvaro Torres
Chiquita mia
Amy Lee y Seether
Broken
Ana Gabriel
Eres todo en mi
Ana Gabriel y Juan Gabriel
Abrazame
Andra
Lie to me
Andra
Love you can save it all
Andrea Bocelli
Vivo per lei
Andrea Bocelli
Sogno
Andrea Bocelli
Con te partiro(por ti volaré en italiano)
Andrea Bocelli y Sarah Brightman
Time to say goodbye
Andrea Bocelli y Jennifer López
Quizás, Quizás, Quizás
Andres Calamaro
Crimenes Perfectos
Andres Calamaro
5 minutos mas (minibar)
Andres Calamaro y Los Ratones Paranoicos
Para siempre
Aretha Franklin
Killing me softly
Ariana Grande
Baby I
Ariana Grande
Just a little bit of your heart
Ariana Grande ft. Nicki Minaj
Side to side
Ashley Tisdale
Kiss the girl
Avril Lavigne
Complicated
Avril Lavigne
I'm with you
Avril Lavigne
Knocking on heavens door
Avril Lavigne
When you're gone
Avril Lavigne
Wish you were here
Avril Lavigne
Give You What You Like
Axel
Amo
Axel
Celebra la vida
Axel
Es ella
Axel
Tu amor por siempre
Axel
Que estas buscando
Axel
Hecha a mi medida
Axel
Mi querida princesa
Axel
Miradas
B1A4
Only one
Backstreetboys
(Album version) Drowning
Backstreetboys
Quit playing games with my heart
Backstreetboys
Show me the meaning of being lonely
Backstreetboys
Incomplete
Bandana
El poder de los sueños
Barbara Streisand
The way we were
Barry White
Just the way you are
Becky G
Can´t stop dancing
Belinda
Princesa
Belinda
De niña a mujer
Belinda
Angel
Belinda
No entiendo
Belinda
Amiga soledad
Belinda
Luz sin gravedad
Beyonce
Halo
Beyonce
I was here
Big Time Rush
Cover girl
Big Time Rush
Worldwide
Billy Joel
Just the way you are
Black Eyed Peas
I Gotta Feeling
Black Eyed Peas
Let`s get it started
Black Eyed Peas
Pump it
Blue
I can
Bob Sinclair
World hold on
Bon Jovi
Thank you for loving me
Bon Jovi
All about loving you
Bon Jovi
This ain't a love song
Bon Jovi
Welcome to wherever you are
Bon Jovi
Always
Bonnie Tyler
Total eclipse of the heart
Brian Adams
Everything I do
Brian Adams
Heaven
Brian Adams
Lady in red
Brian Adams y Barbara Streisand
I finally found someone
Brian Mcknight
One last cry
Britney Spears
Baby, one more time
Britney Spears
I'm not a girl,not yet a woman
Britney Spears
Everytime
Britney Spears
Someday I will understand
Britney Spears
Where are you now
Britney Spears
Womanizer
Bruno Mars
Just the way you are
Bruno Mars
Treasure
Bruno Mars
When I Was Your Man
Cafe Tacuba
Eres
Calle 13
Ojos color sol
Callejeros
Jugando
Calvin Harris
My Way
Calvin Harris ft Rihanna
This is what you came for
Camila
Coleccionista de canciones
Camila
Solo para ti
Camila
Lejos estamos mejor
Camila
Todo cambio
Carlos Santana
Maria maria
Carly Rae Jepsen
Call me maybe
Carly Rae Jepsen & Owl City
Good time
Carly Rae Jepsen
This Kiss
Carly Rae Jepsen
Tonight I'm getting over you
Casi Angeles
Valientes
Casi Angeles
Escapare
Celine Dion
Taking chances
Celine Dion
A new day has come
Celine Dion
My heart will go on(Titanic)
Celine Dion
A new day has come (radio remix)
Celine Dion
Because you loved me
Celine Dion
The power of love
Celine Dion
Beauty and the Beast(La Bella y la Bestia)
Celine Dion
Sola otra vez
Celine Dion
It's all coming back to me now
Celine Dion
I want you to needme
Celine Dion
Pour que tu m'aimes encore
Celine Dion
I'm alive
Celine Dion
Then you look at me
Celine Dion
I'm your angel
Celine Dion y Bee Gees
Immortality
Celtic Bagpipes
Hymn to the sea(Titanic)
Cesar Banana Pueyrredon
Tarde o temprano
Charles Aznavour
She
Charly Garcia(Seru Giran)
Seminare
Chayanne
Me enamoré de ti
Chayanne
Contra vientos y mareas
Chayanne
Humanos a Marte
Chayanne
Tiempo de vals
Cher LLoyd
I wish
Cher LLoyd
Want u back
Christell
Mueve el ombligo
Christina Aguilera
Hurt
Christina Aguilera
Beautiful
Christina Aguilera
Por siempre tu
Christina Aguilera
The voice within
Christina Aguilera
Mi reflejo(Mulan)
Christina Aguilera
No hay un heroe como tu
Christina Aguilera
Reflection(Mulan)
Christina Perri
Arms
Christina Perri
A thousand years
Christina Perri
Penguin
Christina Perri
Human
Christopher Cross
Arthur's theme
Ciro y Los Persas
Tal vez
CNCO
Mi Medicina
Coldplay
A sky full of stars
Coldplay
Everglow
Coldplay
Lost
Coldplay
Paradise
Coldplay
Trouble
Coldplay
The Scientist
Coldplay
Speed of sound
Coldplay
Viva la vida
Coldplay
Yellow
Cristian Castro
Angel
Cristina Perri
Human
Daniel Bedingfield
If you are not the one
Daniel Powter
Bad Day
David Bisbal
Mi princesa
David Bisbal & Chenoa
Bella y bestia
David Bolzoni
Hazme
David Guetta
Bag my head
David Guetta ft. Sia
Titanium
Deana Carter
Once upon a december(Anastacia)
Demi Lovato
Here we go again
Demi Lovato
Don't forget
Demi Lovato
Heart attack
Demi Lovato
La la land
Demi Lovato
Lo que soy
Demi Lovato
Neon lights
Demi Lovato
Warrior
Demi Lovato
Who will I be
Demi Lovato & Jonas Brothers
On the line
Descendants
You and me
Descendants2
Space Between
Diana Ross y Lionel Richie
Endless Love
Diego Torres
Color esperanza
Diego Torres
La vida es un vals
Ducan Jones
Can´t stop a river
Diego Torres
Tratar de estar mejor
Dove Cameron
If Only
Dove Cameron ft Ryan Mccartan
Written in the Stars
Duran Duran
Ordinary world
Dread Mar I
Mas alla de tus ojos
Earned It
The weeknd
Ed Sheeran
How Would You Feel
Ed Sheeran
Perfect
Ed Sheeran
Photograph
Ed Sheeran
Thinking out loud
Ellie Goulding
Army
Ellie Goulding
Love me like you do
Ellie Goulding
Burn
Elthon John
Something about the way
Elton John
Sorry seems to be the hardest word
Elton John
Your song
Elton John
Can you feel the love tonight
Elvis Costello
She
Eminem
Love the way you lie ft. Rihanna
Empire Of The Sun
Alive
Enanitos Verdes
Tu carcel
Enrique Iglesias
Hero(original)
Enrique Iglesias
Héroe
Enrique Iglesias
Esperanza
Enrique Iglesias Ft. Sammy Adams
Finally found
Enya
Only time
Enya
Now we are free (Gladiador)
Enya
Book of days
Enya
Brave heart theme
Enya
May it be(El señor de los anillos)
Eric Clapton
Wonderful Tonight
Ernesto vs Bastian
Thrill
Eros Ramazotti
La cosa más bella
Eros Ramazotti
Piu bella cosa(italiano)
Erreway
Sera de dios
Europe
Carrie
Europe
The final countdown
Evanescence
Bring me to life
Evanescence
My immortal
Evanescence
Breath no more
Ewar Mc Gregor y Nicole Kidman
Your song(Moulin Rouge)
Expose
I 'll say goodbye
Extreme
More than words
Fabiana Cantilo
Nada es para siempre
Faith Hill
There you'll be
Faith Hill
Cry
Faith Hill
Breathe
Fergie
Glamorous
Fergie
Big girls don't cry
Fito Paez
Brillante sobre el mic
Fito Paez
Mariposa technicolor
Florencia Otero
Amor mío(Frecuencia 04)
Floricienta
Flores amarillas
Floricienta
Por que
Floricienta
Hay un cuento
Francis Lai
Bilitis
Franco De Vita
Mi historia entre tus dedos
George Michael
Careless whisper
Gianluca Grignani
Mi historia entre tus dedos
Glee Cast
Total eclipse of the heart
Glee (Cory)
I´ll stand by you
Glee (Rachel)
Jar of hearts
Glee
Without you
Green Day
21 Guns (Twenty one guns)
Green Day
Boulevard of broken dreams
Green Day
Wake me up when september ends
Guns N' Roses
Don't cry
Guns N' Roses
Knocking on heavens door
Guns N' Roses
November rain
Guns N' Roses
Patience
Guns'N Roses
Sweet child of mine
Gustavo Cerati
Crimenes
Hanna Montana
Best of both worlds
Hanna Montana
Nobody is perfect
Hanna Montana
This is the life
Hanna Montana
We got the party with us
Hanna Montana
7 things
Harry Styles
Sign of the times
Ha & Ash
Cree y atrévete
High school musical
Can I have this dance
High school musical
Everyday
Hilary Duff
Comeing clean
Hilary Duff
Anywhere but here
Hoku
Perfect day
Hardwell
Young Again
Hardwell feat. Jay Sean
Thinking About You
Il Divo
Sé que puedo volar
Il Divo
Hasta el final
Il Divo
Heroe
Imagine Dragons
On top of the world
Intoxicados
Esta saliendo el sol
Iron Maiden
Wasting Love
Iron & Wine
Flight less bird american mouth
Israel Kamakawiwo
Somewhere over the rainbow
Jaf
Maravillosa esta noche
James Arthur
Can I Be Him
James Blunt
Carry you home
James Blunt
You're beautiful
James Blunt
High
James Blunt
Goodbye my lover
Jason Mraz
I'm yours
Jason Mraz
I Won't Give Up
Jeff Buckley
Hallelujah
Jenifer López & Mark Anthony
No me ames
Jess Glynne
Take Me Home
Jesse Mc Cartney
Tell her
Jessica Simpson
Angels
Jessica Simpson
Take my breath away
Jessica Simpson
I wanna love you forever
Jessie J
Flashlight
Jet
Look what you've done
Jls
Everybody in love
John Legend
All for me
John Lennon
Stand by me
John Lennon
Imagine
Joan Manuel Serrat
Aquellas pequeñas cosas
Joan Osborne
One of us
Joaquin Sabina
Ay rocio
Joey Montana
Quinceanera
Jonas Brothers
Play my music (Camp Rock)
Jonas Brothers
Paranoid
Jonas Brothers
S.O.S
Jonas Brothers
When you look me in the eyes
Juan Anotonio Labra
Niña
Juanes
Para tu amor
Julieta Venegas y Coti
Tu nombre
Julio Iglesias
De niña a mujer
Justin Bieber ft. J Balvin
Sorry
Justin Bieber ft. Ludacris
All around the world
Justin Bieber ft. Ludacris
Baby
Justin Bieber ft. Nicki Minaj
Beauty and a beat
Justin Bieber
Company
Justin Bieber
One less lonely girl
Justin Bieber
Purpose
Justin Bieber
U Smile
Justin Bieber
Take you
Justin Timberlake
Mirrors
Justin Timberlake
Don't stop the feeling
Katy Perry
By the grace of god
Katy Perry
Firework
Katy Perry
Last friday night
Katy Perry
Hot´n cold
Katy Perry
Roar
Katy Perry
Unconditionally
Katy Perry
Wide awake
Kalimba
Sólo déjate amar
Keane
Bedshaped
Keane
Somewhere only we know
Kelly Clarkson
A moment like this
Kelly Clarkson
Behind these hazel eyes
Kelly Clarkson
Because of you
Kesha
Praying
Kudai
Nada es igual
Kudai
Ya nada queda
Kudai
Quiero mis quince
Kudai
Aún te amo
Kudai
Dejame gritar
Kylie Minogue
I belive in you
La Beriso
Madrugada
Lady Gaga
Judas
Lady Gaga
You and I
Lali Esposito
Soy
Lali Esposito
Del otro lado
Lali Esposito
Ego
La Mancha de Rolando
Arde la ciudad
La Mancha de Rolando
Calavera
Lana Del Rey
Blue jeans
La Oreja De Van Gogh
Rosas
Las Pastillas del Abuelo
Princesa
Lara Fabian
Love by grace
Lenny Kravitz
Calling all angels
Lenny Kravitz
Can't get you of my mind
Leona Lewis
Keep bleeding love
Lindsey Stirling
Shatter me featuring lazzy hale
Limp Bizkit
Behind blue eyes
Linkin Park
Shadow of the day
Lisette Wiki
Eclipse total del amor
Little Mix
Towers
Los Caballeros de la Quema
Avanti morocha
Louis Armstrong
What a wonderful world
Los Piojos
Canción de cuna
Los Ratones Paranoicos
Tomo y obligo
Luis Fonsi
Aqui estoy yo
Luis Fonsi
No me doy por vencido
Luis Fonsi
Abrazar la vida

Luis Fonsi
Llegaste tu
Luis Fonsi
Por ti podria morir
Luis Fonsi
Te vas
Luis Fons y Christina Aguilera
Si no te hubiera conocido
Luis Miguel
Sueña
Luis Miguel
Amarte es un placer
Luis Miguel
Entregate
Macy Gray
I try

Maná
Bendita tu luz
Maná
Vivir sin aire
Manuel Romero
Como hace quince años
Mariah Carey
Can't take that away
Mariah Carey
Hero
Mariah Carey
Never too far
Mariah Carey
Through the rain
Mariah Carey
Without you
Mariah Carey
My all
Mariah Carey y Boyz||Men
One sweet day
Mariah Carey y Phill Collins
Against all odds
Mariah Carey y Witney Houston
When you belive
Maroon 5
Maps
Maroon 5
Sugar
Mark Anthony
My baby you
Metallica
Nothing else matters
Metallica
The unforgiven
Memphis La Blusera
La flor más bella
Michael Bolton
Lady in red
Michael Bublé
Close your eyes
Michael Jackson
Earth Song
Michael Jackson
You are not alone
Mick Jagger
Visions of paradise
Mika
Relax, take it easy
Miley Cyrus ft Tiesto
Malibu
Miley Cyrus
Wrecking Ball
Miley Cyrus
I miss you
Miley Cyrus
The climb
Miley Cyrus
Seven things
Miley Cyrus
Stay
Miley Cyrus
When i look at you
Milli Vanilli
Girl i'm gonna miss you
Moderato
No hay otra manera
My Chemical Romance
Cancer
My Chemical Romance
I don't love you
My Chemical Romance
Disenchanted
Natalia Oreiro
Me muero de amor
Natasha St-Pier
Quand on cherche L'amour
Nelly Furtado
Say it right
Nelly Furtado
Try
Ne-Yo
Never Knew I Needed
Nick Lachey
What's left to me
Nicki Minaj ft Rihanna
Fly
No doubt
Don't speak
NSyNC
Yo te voy a amar
Oasis
Stop crying your heart out
Oasis
Little by little
Oasis
Stand by me
One Direction
Don´t Forget Where You Belong
One Direction
18
One Direction
Half a Heart
One Direction
If i could fly
One Direction
Infinity
One Direction
Irresistible
One Direction
Kiss you
One Direction
Little things
One Direction
Moments
One Direction
More than this
One Direction
Night changes
One Direction
Spaces
One Direction
Story of my life
One Direction
They don't know about us
One Direction
Truly, Madly, Deeply
One Direction
What makes you beautiful
One Direction
You and I
One Republic
Apologize
Ozzy Osbourne
Dreamer
Pablo Alboran
Solamente tú
Pancho Puelma
Esperando nacer
Pappo
Juntos a la par
Paramore
My heart
Paramore
We are broken
Patricia Sosa
Aprender a volar
Paulina Rubio y Ronan Keating
When you say nothing at all
Paul Williams
Waking up alone
Phil Collins
You'll be in my heart
Phil Collins
Against all odds
Phil Collins
Take a look through my eyes
Pink
Just give me a reason
Pink
Try
Pitbull
Feel this moment
Pussycat Dolls
Don't cha
Queen
Who wants to live forever
Queen
Love of my life
Queen
The show must go on
Queen
We are the champions
Queen
Too much love 'll kill you
Queen
Save me
R. Kelly
I believe i can fly
Rafa Espino
Buenos dias princesa
Rata Blanca
Mujer amante
RBD
Inalcanzable
RBD
Salvame
RBD
Enseñame
Regina Spektor
The call
Reik
Creo en ti
Reik
Yo quisiera ser
Reik
Vuelve
Reik
Que vida la mía
R.E.M
Everybody hurts
Ricardo Montaner
Dejame llorar
Ricardo Montaner
La novia del sol (Evaluna)
Ricardo Montaner
Si tuviera que elegir
Ricardo Montaner
Tan enamorados
Ricardo Montaner y Michelle
Un mundo ideal(Aladín)
Ricardo Arjona
Olvidarte
Ricardo Arjona
Como hacer a un lado el pasado
Ricardo Arjona
Mujer de lujo
Ricky Martin
Te extraño, te olvido y te amo
Ricky Martin
Asignatura pendiente
Ricky Martin
Bella
Ricky Martin
Private emotion
Ricky Martin
No importa la distancia
Ricky Martin
Tu recuerdo
Richard Marx
I will be right there waiting for you
Rihanna
Diamonds
Rihanna
California king bed
Robbie Wiliams
Angels(Español)
Robbie Wiliams
She is the one
Robbie Williams
Angels
Robbie Williams
Better man
Robbie Williams
Feel
Robbie Williams
Ser mejor
Robbie Williams
Misundestood
Rolling Stones
Angie
Roxette
Spending my time
Sam Smith
Stay with me
Sam Smith
Too good at goodbyes
Roxette
Listen to your heart
Sandra Mianovich
Todo me recuerda a ti
Savage Garden
Truly madly deeply
Savage Garden
I knew i love you
Scorpions
Send me an angel
Scorpions
Vientos de cambio (Español)
Scotty Mccreery
The trouble with girls
Selena Gomez
Come and get it
Selena Gomez
Dreaming of you
Selena Gomez
Good for you
Selena Gomez
I promise you
Selena Gomez
Slow down
Selena Gomez & Marshmello
Wolves
Selena Gomez & The Scene
Un año sin lluvia
Shakira
Día de Enero
Shakira
Tu
Shania Twain
From this moment
Shania Twain
You 're still the one
Sia
Cheap Thrills
Sia
Alive
Sia
Big Girls Cry
Sia
Breathe me
Sia
Elastic heart
Simple Plan
Perfect
Sin Bandera
Kilómetros
Sin Bandera
Que me alcance la vida
Sin Bandera
Mientes tan bien
Sin Bandera
Te vi venir
Sin Bandera
No puedo tenerte
Sin Bandera
Si tu no estas aquí
Sin Bandera
Un buen perdedor
Sin Bandera
Entra en mi vida
Sin Bandera
Suelta mi mano
Slash
Gotten
Skillet
Lucy
Taylor Swift
15 (Fifteen)
Taylor Swift
Crazier
Taylor Swift
Love Story
Taylor Swift
Red
Taylor Swift
Shake it off
Tercer Cielo
No crezcas mas
Thalia
Una vez en diciembre(Anastasia)
The Beatles
Help
The Beatles
I follow the sun
The Beatles
Let it be
The Beatles
Golden Slumbers
The Black Eyed Peas
Where is the love
The Chainsmokers
Something just like this
The Jonas Brothers
Hello beautiful
The La's
There she goes
The Verves
Bittersweet symphony
The Wanted
Glad you came
Tiesto ft Bright Sparks
On my way
Tini
Siempre Brillaras
Tony Braxton
Regresa a mi
Trío San Javier
Quince primaveras
U2 y Luciano Pavarotti
Miss sarajevo
Vanessa Williams
Colores en el viento(Pocahontas)
Vanessa Williams
Colors of the wind(Pocahontas)
Vangelis
Carrozas de fuego
Vox Dei
(Presente)El momento en que estas
Vox Dei
Genesis
Westlife
My love
Westlife
Queen of my heart
Westlife
What makes a man
Whitney Houston
I have nothing (El guardaespaldas)
Whitney Houston
I 'll always love you (El guardaespaldas)
Yurima
Kiss The Rain
Yurima
River flows in you
Zayn
Pillowtalk
Zella Day
Sweet ophelia
 

  Querés proponer una canción? Mandá el nombre y el intérprete haciendo click aquí!!!
Seguir a @inolvidables15 Twittear
¡¡¡Proponé un tema de tu interés haciendo Click Acá, y pronto lo verás en esta sección!!!.
Otras secciones
.
¿Qué te pareció esta nota? Deja tu comentario